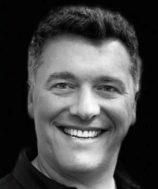 A shop window in Carytown swaps jeans for green.
Green Leaf Medical, which operates the area's only medical cannabis operation in Manchester, has signed a lease to open a retail dispenser in the former Need Supply store at 3100 W. Cary St.
Phil Goldberg, co-founder of Green Leaf, confirmed the deal on Wednesday during the Richmond BizSense virtual panel "Future of Cannabis in Virginia".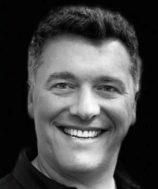 The 5,600-square-foot Carytown space was formerly home to Need Supply's flagship retail store before the company closed permanently during the pandemic.
The Carytown location is Green Leaf's second verified pharmacy in Virginia. The other takes shape in a former KFC branch in Short Pump. Goldberg said Wednesday that the Short Pump site is expected to open in 60 days.
He expects the Carytown location to open in three and a half to four months.
Goldberg did not respond to a phone message on Wednesday asking for further comments.
Commonwealth Commercial's Michael Morris, Jim McVey and Thomas Lynde represented the landlord on the Carytown deal.
Green Leaf is the only state-sanctioned processor of medical cannabis in the Richmond area to have up to five satellite pharmacies on its territory. There is also a retail pharmacy in its 82,000 square foot Southside facility, which also houses cultivation and manufacturing in Virginia.
Green Leaf (stylized "gLeaf") manufactures cannabinoid oil-based products and sells them to registered and prescribed customers.
Green Leaf holds the nationally recognized license for Health Service Area 4, which includes the Richmond region. The company also has offices in Ohio, Maryland, and Pennsylvania.
Last month, New York-based Columbia Care announced that it had sealed the deal for a $ 240 million acquisition of Green Leaf, first announced in December.
Columbia Care holds the license for Health Service Area 5 in southeast Virginia. The company has its medicinal cannabis cultivation and manufacturing facility in Virginia, Portsmouth. A Columbia Care vice president is among the governor's recommendations for one of three boards of directors for the burgeoning Virginia Cannabis Control Authority.
Earlier this month, Columbia Care announced that Goldberg had joined Columbia Care's board of directors. He was CEO of Green Leaf until it was acquired by Columbia Care.
publisher's Note: To view a full replay of the Future of Cannabis Panel Discussion in Virginia on Wednesday, click here for the BizSense video archive.