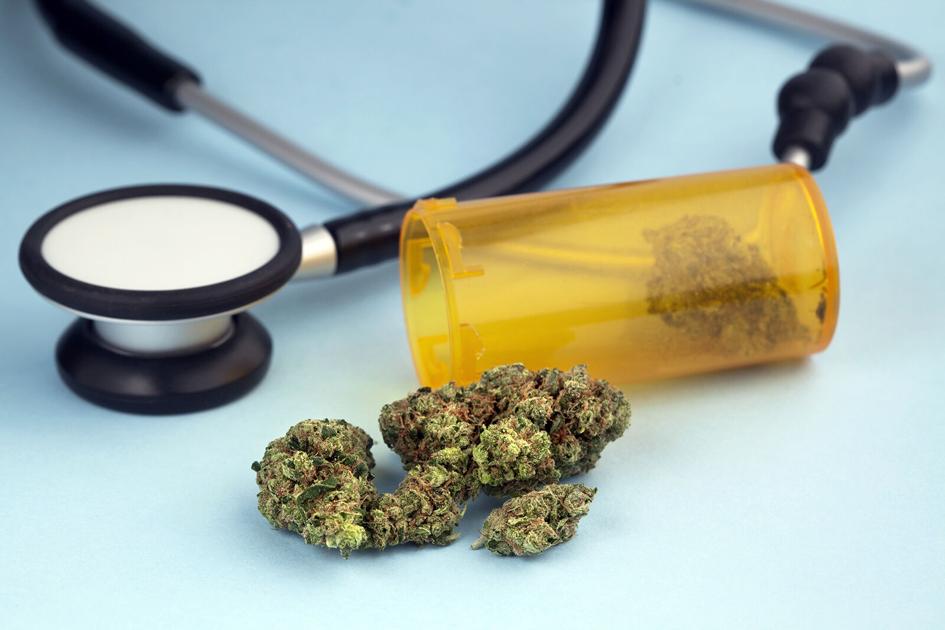 Yankton City has done its homework after completing its first round of applications for medical cannabis dispensaries.
Ahead of the regular meeting of the city commission on Monday evening, Amy Leon, manager of the city of Yankton, told Press & Dakotan that the city had received four applications by Monday afternoon.
"We'll certainly accept more when they come, but this will be the first round we go through to see if they meet our criteria for referral to the state," she said.
During a press conference on Friday, she said that up to 10 interested parties may have expressed their serious intentions to apply for a pharmacy permit in the city, but that they would not have received any of the applications by 10 a.m.
The deadline for the first round of applications was Friday, September 10th, and all four applications were received on time. Leon said she hasn't worked through any of the permit applications, but city officials will begin the review process shortly.
"We have some background information that the police will help us with," she said. "Our community development department will look at the proposed location to make sure it meets the criteria we have established. We will also check that you have properly completed your application with all the legal information we need. Ross (Den Herder, Yankton District Attorney) will help us with this. Then we want to make sure that the application is actually complete. … When we have gone through this process, we will see who actually meets the criteria. "
All suitable applications will be forwarded to the country where a final decision will be made as to which applications will be approved.
Leon said that since this is the first time the city is looking at licensing medical cannabis, it cannot say for sure how long the review process will take.
"I would like to have them turned over so we can bring them to the state sometime in October," she said. "I would like to see a turnaround time of two or three weeks, but I didn't set a deadline just because we just don't know how long it will take some things."
Currently, the pharmacies in Yankton City are limited to two, which means that at least two of the permit applications are unsuccessful for the time being. Leon said it was up to the city commission to determine when the city could allow further permits.
"I think it depends on the usage and popularity and the market," she said. "Another thing that will really drive this forward is what is happening to recreational marijuana. That could make a huge difference in the marketplace and in our community. … I think it's good that we start smaller, which is something new and manageable for us. We'll see where it takes us. "
During the meeting on Monday, the board again began a discussion of the assessment of the desire to develop a facade lot along Broadway Avenue west of Yankton City Cemetery.
Dave Mingo, director of community and economic development, said his office was occasionally asked about the country.
"We at the employee level and in partnership with property developers have fairly regular inquiries about the property on Broadway," he said. "There is somewhere over 7 acres – 7.3 to 7.4 acres – front land west of the cemetery that is uninhabited. It is not designed as a cemetery floor. "
That property aside, and taking into account current funeral trends, he said that Yankton City Cemetery still has space for more than 160 years.
Mingo said the last serious discussion about the development of this property was in 2007.
Former City Commissioner Charlie Gross, who took part in this discussion, was present at the meeting on Monday.
"In 2007 I was against when we were approached," he said during the public comment. "I would just leave it blank forever. I think selling the facade would be a big mistake in the long run. "
Commissioner Ben Brunick was positive about exploring the development along the property at the front.
"Instead of just being an open space, it could be something that could benefit the community," he said. "The city is moving outwards. I think there will be opportunities in the future – if we miscalculate in the 160 years in which we will have more demand – for additional cemetery plots as the community grows. "
Commissioners Tony Maibaum and Mason Schramm also made positive comments.
Commissioner Mike Villanueva said he is not necessarily against it but would like any development to be done carefully due to its proximity to the existing cemetery.
"We have to make sure that there is some kind of buffer zone to make sure we are very respectful of what is on the east side," he said.
Commissioner Amy Miner agreed, saying she was not against the idea but also wants the sanctity of the cemetery to be protected.
As this is a discussion, no formal action was taken on Monday, but a call for proposals (RFP) will be closed for a future meeting.
In other business Monday, the commission:
• Approved the community budget for 2022.
• Approved an endangered property purchase.
• Approves a platform and a conditional use permit.
• Approved a purchase agreement for 1.3 hectares from Yankton Thrive. The development includes relocating one of the former Yankton Territorial Museum buildings, which is currently located in Westside Park.
Follow @RobNielsenPandD on Twitter.