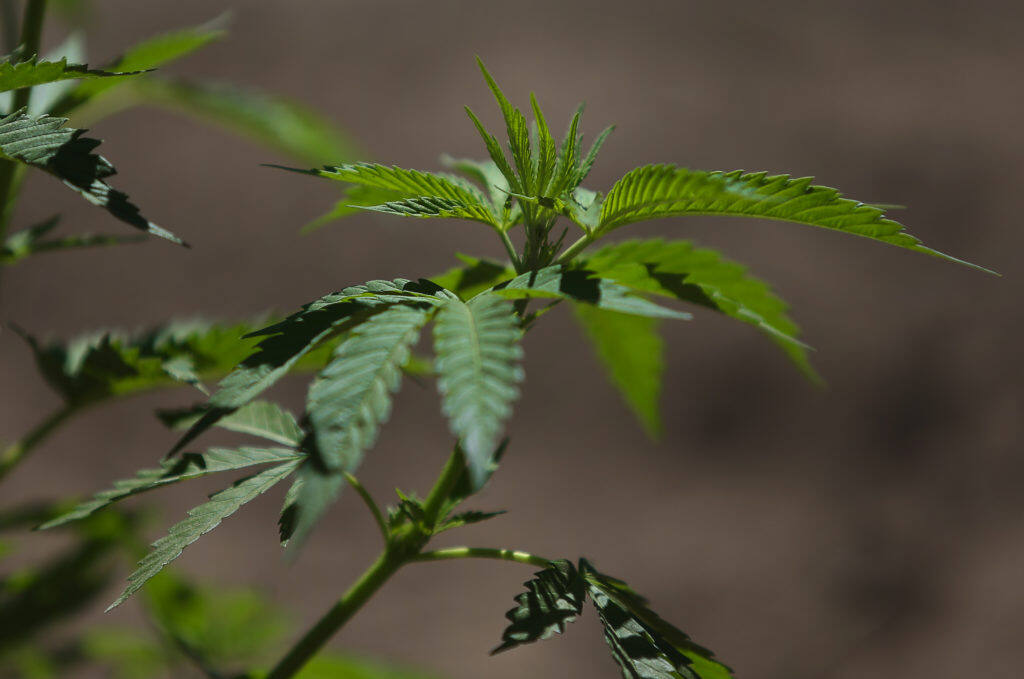 A permit path designed to help small cannabis farmers was suspended after county officials tasked with overseeing permits for the industry acknowledged serious flaws in the system.
The recognition, delivered during the Sonoma County's Board of Directors meeting on Tuesday, is the latest evolution in the county's struggle to address issues in its cannabis policy.
A lack of clarity on policy issues has led to growing tensions between farmers and neighbors over security, water use and other impacts on the neighborhood. The district has agreed to examine these effects in a detailed environmental report that was submitted by the regulatory authorities in May and which is expected to take at least a year.
The multi-tenant permit discussed on Tuesday is a unique element of Sonoma County's cannabis regulation, which allows cannabis farmers up to 10,000 square feet to share land.
It was founded to help smallholders get started in the industry, but on Tuesday the county employees were clear – the approval path for multiple clients is flawed.
The trail creates a loophole that allows growers to bypass the stringent requirements for plants over 10,000 square feet by acquiring permits for neighboring smaller plots that are not as scrutinized individually.
Although they did not specify which companies were exploiting the loophole, district officials and staff believe that there are some cultivators who play the system.
In a unanimous but somewhat reluctant decision, regulators on Tuesday approved a moratorium on the approval of multiple clients for 45 days.
"I am disappointed to hear myself say that I will support the very short-term moratorium on how best to get ahead," said supervisor Susan Gorin.
Under the multi-tenant system, the county Department of Agriculture / Weight and Measures that issues the multi-tenant permits does not have the resources to determine if the multi-tenant applicants are truly separate companies who share land, Andrew Smith, the county's agriculture commissioner, said Tuesday.
As a result, a company can apply for multiple adjacent multi-tenant permits under different LLCs and bypass the stricter approval process intended for growth in excess of 10,000 square feet. This process includes in-depth environmental impact studies.
"It is not clear whether there would be a good ministerial way to determine who is really multi-tenant and who is not," said Sita Kuteira, deputy district councilor.
The pressure the county is under is compounded by threats of legal action from neighbors who have hired attorneys to challenge the multi-tenant permits.
If the multi-tenant path is allowed to continue, neighbors could challenge these permits in court, Kuteira said.
The moratorium throws smallholders with multi-tenant permits into limbo.
Those with an active permit that expires during the 45-day break will be granted an extension, but new applicants will need to apply for a Conditional Use Permit instead. This permit process is more stringent and took many farmers years to get through.
"It was an absolute nightmare; I won't do it for 10,000, "said local farmer Lisa Lia on Tuesday of the conditional use permit process.
Lia said she was seeking a multi-tenant permit on a friend's land after her farm burned down.
The district has issued 85 ministerial building permits for 20 different multi-tenant locations, employees of the district announced. 61 applications for ministerial approvals are currently being processed.
The cost of a conditional use permit is anywhere from $ 15,000 to $ 30,000, according to Scott Orr, assistant director of the county's planning department.
Local farmers have long said the conditional use permitting process for the county is arduous due to its high cost and slow process, but neighbors say it shouldn't outweigh the monies they have invested in their homes now through the nearby cannabis cultivation will be affected.
"Let's also think of the person who invested their savings in their home and is now constantly irritated," said Bloomfield resident Veva Edelson in an interview on Wednesday.
Edelson, who has lived in Bloomfield for seven years and loves her home for its close community and tranquility, lives next door to a former dairy farm now slated for multi-client cannabis cultivation. She is concerned about the impact the cultivation will have on the neighborhood.
Edelson and others pushed for regulations, including kickback requirements, restricted zones, and scientific impact studies, and blamed the current disputes over cannabis farm locations on the county's failure to conduct a thorough impact study. This is a point that Supervisor David Rabbitt cashed in on Tuesday.
"It's really about location selection, and that's our responsibility as we haven't identified any lots," Rabbitt said.
Although the board unanimously approved the moratorium, the overseers expressed concern about further exposure to smallholders.
County officials recommended abolishing the multi-tenant permit entirely and instead allowing Permit Sonoma to take responsibility for issuing conditional use permits to these farmers, but supervisors Chris Coursey, James Gore, and board chairman Lynda Hopkins have been cautious.
"I want to prevent people from playing fair and fair, but I also don't want to punish people who are," said Coursey.
Orr acknowledged that transferring this responsibility to Permit Sonoma would mean a significant job gain for a department already grappling with a year-long review process.
David Drips, co-owner of cannabis breeder Petaluma Hill Farms, found the board's questions about the impact on farmers reassuring.
After years of feeling like the county is listening to industry advisers and lawyers about farmers, Drips said Tuesday's discussion gave hope that the overseers would finally come to terms.
"I think maybe they are actually starting to wake up and see the plight of the cannabis industry and the small family farmer," said Drips.
Getting county employees to do the same remains a challenge, Drips said.
He added that the county should focus on tracking the big companies that are exploiting the loophole.
County staff will return before the board on October 26, when the moratorium ends, to discuss long-term options for multi-tenant approval.
You can reach Emma Murphy at 707-521-5228 or emma.murphy@pressdemocrat.com. On Twitter @MurphReports.